Opening The Letter From Cloudcroft 2012 Symposium Speakers
The unopened 1946 letter and associated intact letter collection provided a unique, personal touchstone for this unprecedented gathering of scholars and lay professionals addressing the complex issues surrounding the legacy of the V2 rocket in America from historic, cultural, political, ethical and scientific perspectives.
The following scholars participated in the film symposium:
Dr. Michael Neufeld, Museum curator, Space History, Smithsonian Institution, National Air & Space Museum
Dr. Frank Mecklenburg, Director of Research; Chief Archivist Leo Baeck Institute, Center for Jewish History, New York City
Christopher Orwol,Executive Director New Mexico Museum of Space History
Dr. David Shneer, Director Program in Jewish Studies, Louis P. Singer Endowed Chair in Jewish History, University of Colorado, Boulder,
Martha Shipman Andrews, University Archivist/Assistant Professor, Hobson-Huntsinger University Archives Branson Library NMSU
Loretta Hall, author of Out of this World: New Mexico's Contributions to Space Travel
Fran Sterling, Senior Research and Development Associate Facing History and Ourselves
Gregg Drinkwater, presenter on personal experiences growing up at White Sands Missile Range, Redstone Arsenal in Alabama, and Fort Bliss, in Texas
Rick Hendricks, Ph.D, New Mexico's State Historian, will moderate the symposium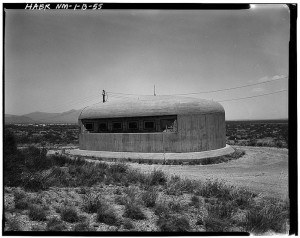 Film Synopsis
A young NYC Jewish engineer's 1946 trek to the American Southwest finds unexpected collaborators and a top secret project. All is revealed over sixty-five years later through the discovery of his letters found by his filmmaker daughter.
LETTER FROM CLOUDCROFT follows a daughter's examination of a secret post-WWII missiles project between American and German Nazi rocket scientists in 1940′s New Mexico through her Jewish Father's letters, discovered after his death. 1946 ~ Letter excerpt, "The country around here is very picturesque and entirely different from anything I have ever seen."One still unopened letter written in 1946 from the Lodge at Cloudcroft initiates a daughter's personal journey into her family and nation's history. Tracking incidents and leads from the letters, the filmmaker interweaves multiple perspectives and time periods, piecing together the complexities and controversies of trauma, personal narratives and collective memory, offering a glimpse into the challenges and rewards of personal and societal reconciliation.
A Cross-Platform Film
As a feature-length documentary our film explores two personal stories from two different time periods.
We are committed to creating interactive, participatory educational experiences extending the personal/historic stories of the film.
Serving as a catalyst our SHARING VOICES platform encourages the art form of letter writing in the continuum of paper and pen to mobile devices.
Letter Excerpts
Dear Ma & Dad, I will leave Washington about 6 o'clock Monday evening arriving in El Paso Wednesday evening. I am travelling alone and by Pullman
At the present time all the engineering is done by 80 German scientists and a couple of American civilians. Before I came here there were no American Army engineers, the only skilled men being a few machinists.
The picture in the folder I am sending you, barely describes how beautiful the location is.



Your loving son, Sandy
LFC Documentary Facebook Connection