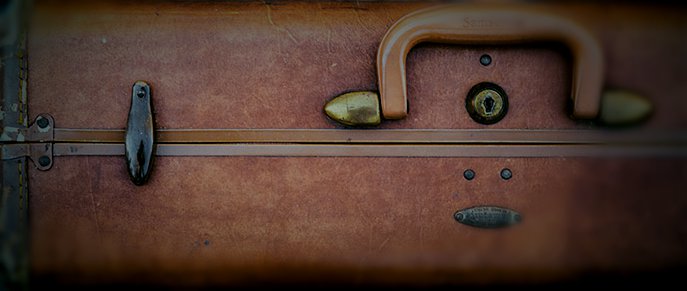 Follow the Letter
The documentary was born when a worn cardboard box with postal stickers from Connecticut to Vermont to Massachusetts to NYC to Santa Monica to San Francisco to New Mexico sits on a counter in an adobe brick studio. Filmmaker/daughter Melinda Hess is about to unpack a box she has shipped and not opened for twenty-five years. She has no idea what is inside, she assumes an assortment of family things. Ripping off old tape reapplied with each move a small dust cloud forms. Smaller but similar to the dust storms she will experience next spring in New Mexico but nothing like the dust storm that will stir excitement, turmoil and personal struggle about to arise from one ordinary letter home to parents that turns out to be extraordinary.
Finally Melinda looks into the box and she random grabs a letter from the piles of her Jewish family's ephemeral materials.
Photo albums, New York City birth telegram, grade school report cards, passports, a Bar mitzvah photo, a marriage certificate and a brown leather suitcase with a collection of aged of letters inside. Melinda opens each Army issued envelope, stamped, "Private S. Hess, Research & Development, Sub Office (Rocket) Fort Bliss, Texas," each with a number circled. Seeing number after number of these "Fort Bliss" letters she randomly selects one and begins reading. What she reads aloud are the observations, travels, food reporting of a 21-year mechanical engineer Army Private – her Father. Moving through each letter, one by one, all are signed, "Your Loving Son, Sandy." All the letters are addressed to his German-Jewish immigrant parents, Melinda's grandparents, in Washington Heights, New York City. All except one. One letter is from Cloudcroft, New Mexico. She has no idea were that is. The letter is unopened.
Daughter Melinda waits to open the letter and instead decides to follow it.
Letter From Cloudcroft – Documentary Film
Film Topics