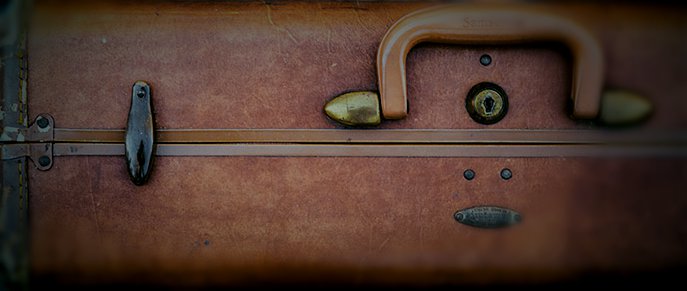 Letter From Cloudcroft – Documentary
What was in the suitcase?
A father's sealed letter from 1946 begins a daughter's personal journey and reveals a nation's hidden history discovering lost and found memories of her Father and country.
The Letter From Cloudcroft – Documentary
It began with finding a letter. A letter sealed within an ornate envelope postmarked in 1946. Little did I know at the time that finding that letter among a bundle of yellowed letters tucked away in an old suitcase, would set me on a course of discovery uncovering both personal and national secrets. These were artifacts of history, one man's personal portal into a shadowy moment of American history that linked a WWII Holocaust legacy with landing a man on the moon.
The young Jewish man who wrote the letters home to his parents was my father. This is his story, my story and our nation's story.
A young Jewish Army engineer's 1946 trek to the American Southwest finds unexpected collaborators and a top secret project. All is revealed seventy years later through the discovery of his letters by his filmmaker daughter.
Uncovering a trove of letters hidden in an old suitcase, one sealed letter written from the Lodge in Cloudcroft in 1946 inspires filmmaker Melinda Hess's journey exploring the intersection of her father's life with the historic development of American space exploration. Using letters written by Private Sandy Hess, a young Jewish U.S. Army engineer assigned to "Project Paperclip," the film illuminates the legacy of the infamous V2 rockets that originated in the slave camps of the Holocaust and became the foundation of the U.S. space program.
Tracking incidents and leads from the letters, the film uncovers an intricate historic, political and personal story interweaving the complexities of history, collective memory and personal narratives. Challenged by the unexpected writings of her father, the filmmaker confronts familial beliefs and values while questioning moral and ethical choices made by individuals and governments. Ultimately her journey offers a glimpse into the challenges and rewards of personal and societal reconciliation and transformation.
Associated Transmedia Projects